Back to overview
Sauna time for couples incl. double lounger
Information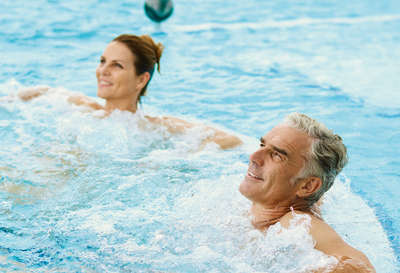 --
Give with this voucher anticipation of a relaxing time out for two in the Vitaltherme & Sauna of the Therme Euskirchen.
Summer temperatures, blue lagoons and a sea of palm trees - Step into a stylish sauna world that impresses with its openness, unique atmosphere and 10 themed saunas.
Included in the voucher:
2x day admission to the Vitaltherme & Sauna (from 16 years, textile-free).
Incl. private double lounger
Ink. Use palm paradise
Incl. use of sports pool
With a gift voucher for the Therme Euskirchen you give an unforgettable feel-good day in the Vitaltherme & Sauna.
Here you will find the information concerning
delivery times
.